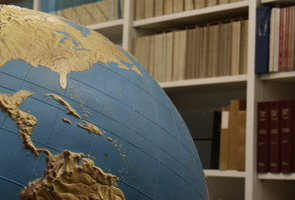 Founded in 1967, the Geophysical Fluid Dynamics Institute fosters collaborative research in fluid dynamics as it applies to the Earth Sciences, Mathematics, and Astrophysics.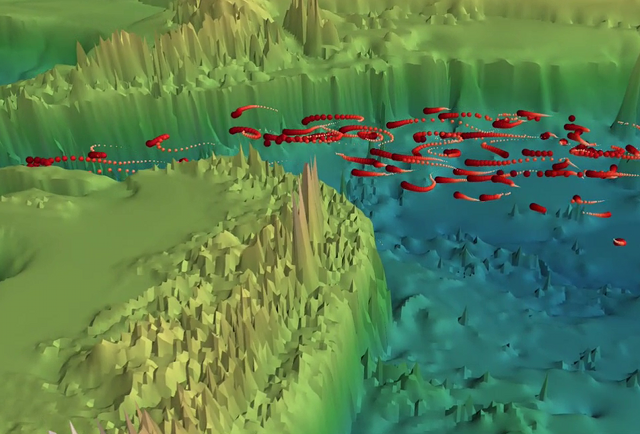 Research at GFDI is conducted by our faculty associates using computing, laboratory, and observational facilities at the institute.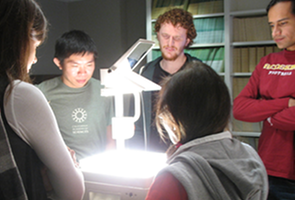 GFDI offers an interdisciplinary Ph. D. program in Geophysical Fluid Dynamics, and a joint program in Applied Math and GFD with the FSU Department of Mathematics.
---
Upcoming Seminars
"Water-mass characteristics, transport and tidal-induced mixing in the southwestern Mariana Trench"
Speaker: Dr. Hongzhou Xu

Institute of Deep-Sea Science and Engineering, Chinese Academy of Sciences
Time: Tuesday, October 11, 2016 at 1:00PM
Place: Melvin Stern Seminar Room, Room 18 Keen Bldg.
Refreshments will be served at 12:45PM
Abstract:
Identifications of water-mass characteristic and vertical mixing intensity can help oceanographers to better understand ocean circulation structures and transport processes in open oceans. They were recognized well by extensive observations and simulations in the upper ocean. Nevertheless, rare related studies were conducted in deep oceans, especially for deep trench range from 6,000 m to 10,000 m in depth. In this talk, two topics in the world deepest trench will be presented and discussed.
Water-mass distributions and transport in the southwestern Mariana Trench of the northwestern Pacific Ocean by CTD dataset. The preliminary results show complex vertical structures of water mass in this trench. And the transport of AABW can reach about 2.5 SV which is much larger than previous studies.

 
Simulations of internal tide and it-induced turbulent mixing in the trench by MITgcm numerical model. It can be found strong vertical mixing are motivated by interaction between internal tide and trench topography.
Illinois at Urbnan-Champaign before joining FAMU-FSU College of Engineering. His primary research interests lie in sustainable microbial processes in environmental engineering.
"Using Microfluidics to Study the Interaction of Microorganisms and Flow in Porous Media"
Speaker: Dr. Youneng Tang

Department of Civil & Environmental Engineering FAMU-FSU College of Engineering
Time: Tuesday, October 4, 2016 at 1:00PM
Place: Melvin Stern Seminar Room, Room 18 Keen Bldg.
Refreshments will be served at 12:45PM
Abstract:
Microfluidic flow cells containing porous media were used to study the interaction among flow, microorganisms, and chemicals in the subsurface environment.  The interaction at the scale of micrometers to centimeters was imaged using a variety of microscopes equipped with cameras.  The interaction mechanisms were investigated through transport and reaction models at different spatial scales.  Two projects that were studied by experimentation and mathematical modeling will be presented, including:
Groundwater Bio-Remediation: Microbes removed a contaminant (selenite) from groundwater by converting the contaminant to nanoparticles (elemental selenium).

 
Microbial Enhanced Oil Recovery:  One common problem in microbial enhanced oil recovery is bio-souring, which refers to hydrogen sulfide production due to microbial sulfate reduction during oil recovery.  Hydrogen sulfide causes health issues and increases the cost for oil processing.  Perchlorate was used to inhibit hydrogen sulfide production.  A multiphase and multiscale flow model is proposed for future research.   
---
---
---
---