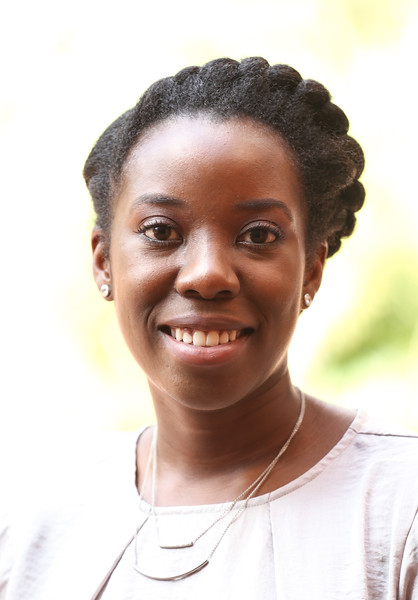 A Scientific Computing master's degree student was recently selected to receive Florida State University's Legacy Fellowship Award. Jhamieka Greenwood is the recipient of the fellowship, one of the university's highest honors for a graduate student. Greenwood received the email with the good news at the end of the Spring semester.
"I was delighted to get the news of the award personally from [Scientific Computing Chair] Dr. (Gordon) Erlebacher last Tuesday evening. It was the good news I needed after receiving rejection letters from other fellowships during the week before. I appreciate the department noticing my hard work and nominating me for the award."
Her professor, Bryan Quaife, is pleased with Greenwood's fellowship, too.
"I am excited that Jhamieka has been awarded a Legacy Fellowship," said Quaife. "This will enable her to continue her high impact research that investigates fundamental processes in fire and plume dynamics. This research will ultimately be transitioned to other scientists, fire managers, and the general public through an augmented reality sandbox. I look forward to working with Jhamieka throughout her Ph.D. studies."
Greenwood graduates in the upcoming summer semester with the Master of Computational Science degree; the fellowship starts in Fall 2022 as she begins doctoral studies in Computational Fire Dynamics.
The Legacy Fellowship is awarded to newly-admitted doctoral or MFA students, and provides a tuition waiver, stipend, health insurance, and a .5 FTE assistantship for up to five consecutive academic years.
title-inside title-centered
2