How to Apply to the GFD Ph. D. Program
It's easy to apply. Just follow the instructions below.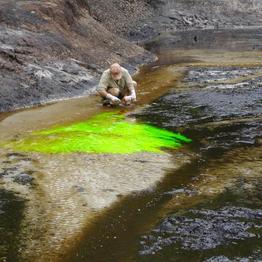 First,
Download the GFD Ph.D. Program's application for Graduate Assistantship.  Fill it out. Edit the pdf file on screen, or print the form and neatly type or write your responses.
Second,
Ask three (3) people who are acquainted with your academic and professional background to write letters of recommendation for you. (The e-mail addresses need to be provided in the appropriate place while applying for the admission online)
Third, Apply to FSU's Graduate School.
Both U.S. citizens and international students can apply at the following link: FSU Admissions Graduate Application (https://admissions.fsu.edu/gradappl/). If you are an international student, please also see the FSU Graduate Admissions (http://admissions.fsu.edu/intl/graduate.htm) page.
NOTE: While filling out the online application form, the student needs to upload the GFD Assistantship Application form that was downloaded and filled out. Also, while filling in the online application, the student needs to provide the three e-mail addresses of the Professors or academic Personnel who will be writing the letters of recommendation letters.
title-inside title-centered
2