Current GFDI Students

Advisor: Dr. Kevin Speer
cas10c@my.fsu.edu
"I am interested in large-scale zonal jets and banding in planetary flows with specific application to the Antarctic Circumpolar Current. My main project at GFDI involves a laboratory study of these phenomena in a large, differentially heated, rotating annulus."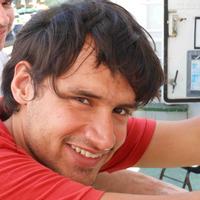 Advisor: Kevin Speer
db10d@fsu.edu 
"My primary research interests lie in large scale ocean circulation and ocean turbulence. I am currently working on better understanding the eddy stirring processes in the Antarctic Circumpolar Current (ACC)."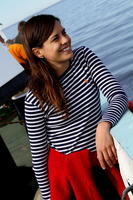 Advisor: Dr. Doron Nof
kk11m@my.fsu.edu
"My primary interests lie in paleoceanography and paleoclimatology, cave meteorology, air exchange within a cave. Being a natural laboratory, a cave carries imprints of ancient and recent climates, allowing us a unique setting for studying climate change. My work focuses on understanding of the cave's breathing patterns through the main opening and through "chimneys." Proper modeling and simulation of airflow in the cavern will help interpret speleothem records more accurately and see if there is any airflow impact on speleothems' growing patterns."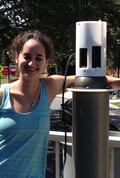 Advisor: Dr. Kevin Speer
egs07d@fsu.edu
Elizabeth works with observational data in the ocean, principally from Lagrangian drifters deployed in numerous areas. A veteran of many oceanographic cruises, she has deployed instruments in the Gulf of Mexico, the Drake Passage, and the South Pacific.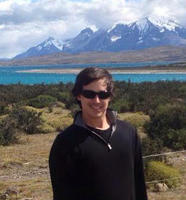 Co-Advisors:  Dr. Kevin Speer, Dr. Philip Sura
jac10r@my.fsu.edu
Advisor: Dr. Ming Cai
cab10e@my.fsu.edu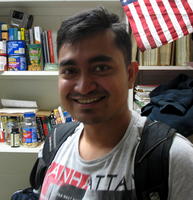 sb12y@my.fsu.edu
Co-Advisors: Dr. William Dewar, Dr. Eric Chassignet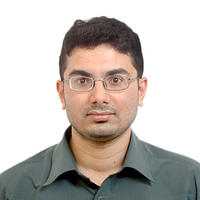 bn11b@my.fsu.edu
Advisor: Dr. Ming Cai
I am currently working on Sea-Ice and Cloud related feedback in the Arctic region.I have a keen interest in dynamics and simple numerical models.
Advisor: Dr. Ming Ye
rbp13b@my.fsu.edu
lv14f@my.fsu.edu
Advisor: Dr. Kevin Speer
GFDI offers many programs and support for undergraduate research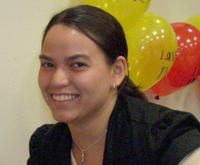 aab05@my.fsu.edu
Advisors: Dr. Bruno Deremble, Dr. Kevin Speer
stb14@my.fsu.edu
Advisors: Dr. Nick Moore, Dr. Daniel Kuncicky